Elementary Choir Clinician
2019-20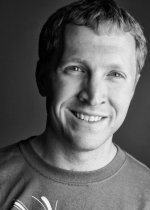 Matt Hanne
Director of Fine Arts
Wichita-Independent School
Matt Hanne is Director of Fine Arts at The Independent School in Wichita, KS, where he teaches 6th-12th grade choir, AP Music Theory, and AP Psychology, and he also teaches applied voice at Newman University. He has served on the faculty of Kodály certification programs at Wichita State University (Conducting and Pedagogy), University of Central Missouri (Solfége) and Morehead State University (Solfége).
Matt has presented at the National (NAFME, OAKE), Regional (MKMEA), State (KMEA, ACDA) and local (USD 259) levels on various topics relating to choral rehearsal techniques and improvisation. In July 2015, Matt studied in Kecskemét, Hungary, at the 28th International Kodály Seminar.
Matt is the director of music at Pleasant Valley United Methodist Church, the director of the Wichita Broadway Singers, and has served as music director for shows with Music Theatre for Young People in Wichita. He has served as the tenor section leader for the Wichita Symphony Chorus, and is also a member of the Wichita Chamber Chorale.