Elementary Workshop Clinician
2019-20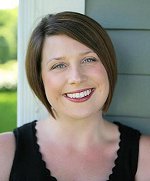 Jennifer Donovan
Jennifer Donovan teaches at Clear Creek Elementary School in Shawnee, Kansas. She is a past president of the Kansas Orff Chapter and has served on the AOSA National Board of Trustees as Region III Representative and Treasurer and was the National Conference Chair for the 2016 AOSA Conference in Atlantic City and is also chairing the 2020 Conference. She was on the Kansas Teacher of the Year team in 2009 and 2018. She was the 2012 recipient of the World Village Wildcard scholarship and attended the JaSeSoiRy World Village in Valkeala, Finland.
---
Workshop Info
The Core of A Creative Classroom: Music
Using natural connections through Orff Schulwerk, participants will use poetry, prose, and visual art as inspiration as they explore avenues to use Project Based Learning in the music classroom.